Let the Bodies Hit the Floor
CrossFit gyms take great pride in not conforming to the "please-everybody-politically-correct-uncharged" type of music that other gyms relish in.  We want the beat that amplifies the atmosphere and pumps you up with a strong baseline, aggressive beat or some meaningful lyrics.  The right song can make a soundtrack, set a mood or get your mind in just the right state to perform at a peak state.  No one in the gym knows that better than my friend Jason Olcese, who was recently featured in the CrossFit Journal about how training at CrossFit Nittany enhances his performance with My Hero Zero at THON and other concerts.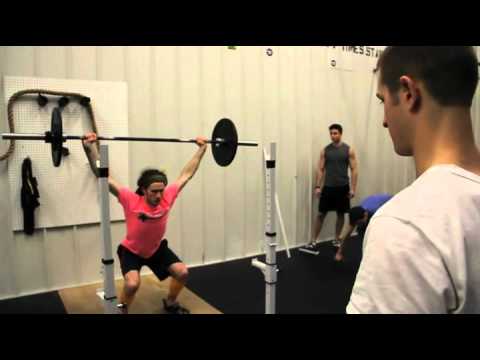 For instance, the popular CrossFit highlight video jam "Let the bodies hit the floor" by Drowning Pool might be appropriate during Monday's conditioning portion… enjoy!
MONDAY -
Skill -  15 minutes to establish a 1RM clean & jerk for the day
Conditioning – 12 minute AMRAP:
50 double-unders
7 burpees + add 7 burpees every round (i.e rd 1= 7, rd2 = 14, rd 3 = 21, etc.)
Midline – 3 x ME Candlestick and lower on a 5 count
Tags: CrossFit Journal, CrossFit music, Jason O, My Hero Zero, state college crossfit